THE PULITZER FOUNDATION FOR THE ARTS, BALLROOM MARFA & THE PUBLIC CONCERN FOUNDATION WILL BRING MARFA DIALOGUES TO ST. LOUIS FROM JULY 30–AUGUST 3, 2014 AS PART OF A CONTINUING EXAMINATION OF ARTISTIC PRACTICE, CLIMATE CHANGE SCIENCE & CIVIC ENGAGEMENT.
MARFA DIALOGUES/ST. LOUIS IS SUPPORTED BY THE ROBERT RAUSCHENBERG FOUNDATION.
More information about Marfa Dialogues Expand >
Marfa Dialogues was co-founded in 2010 by Fairfax Dorn of Ballroom Marfa and Hamilton Fish of The Public Concern Foundation (PCF). The debut program was conceived as a symposium to broaden public exploration of the art, politics, and culture of the US-Mexico border region that Ballroom Marfa calls home. In 2012, Marfa Dialogues expanded to consider the science and culture of climate change. Ballroom Marfa and PCF joined with The Robert Rauschenberg Foundation and over 30 program partners in 2013 for Marfa Dialogues/New York: two months of events continuing the examination of climate change science, environmental activism, and artistic practice. For more information on past Marfa Dialogues, please visit ballroommarfa.org/dialogues. Marfa Dialogues is supported by the Robert Rauschenberg Foundation.
Close ×
What's Happening
Mel Chin returns to St. Louis with the Fundred Dollar Bill Project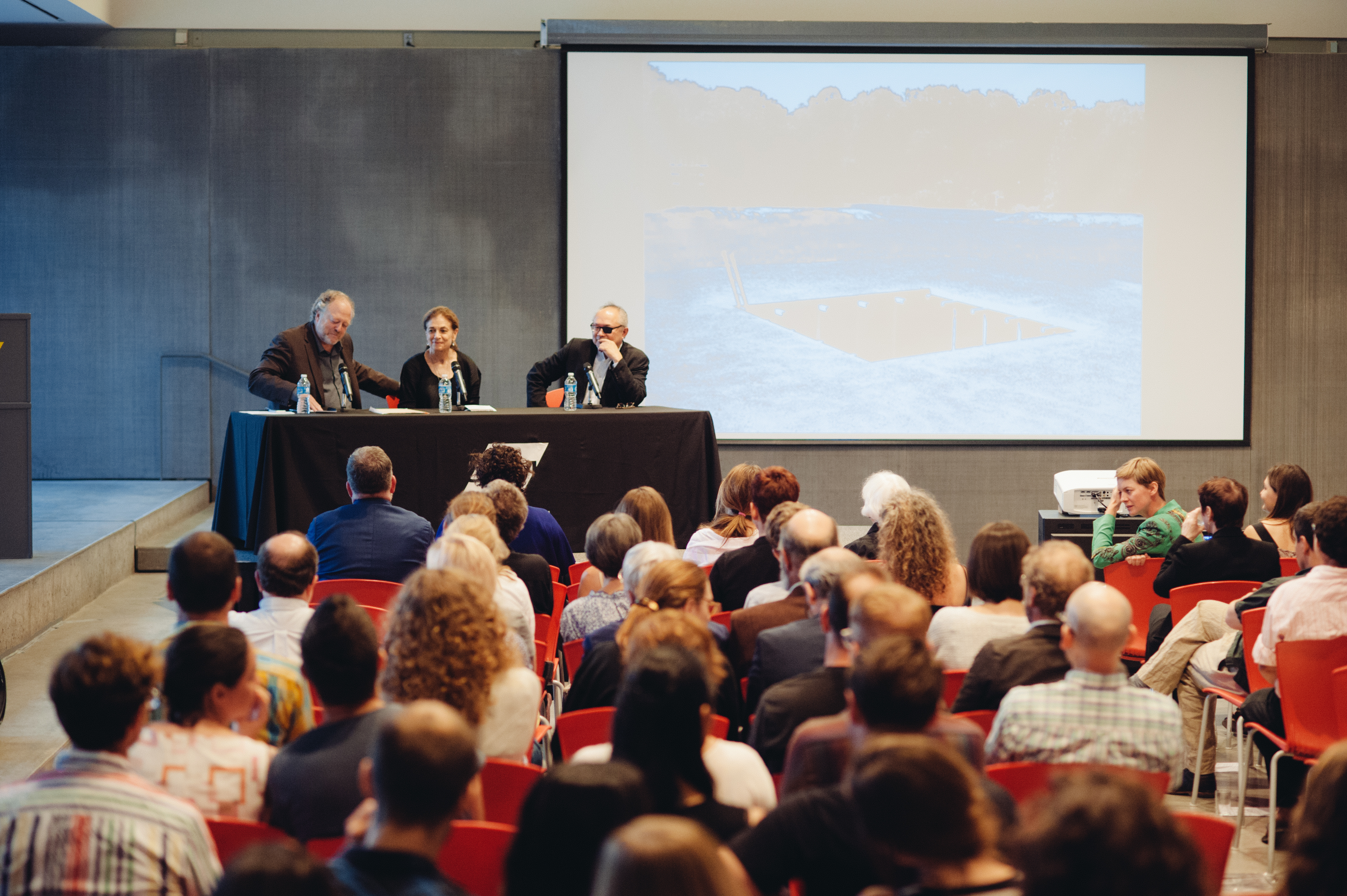 As part of Marfa Dialogues / St. Louis this summer, the Contemporary Art Museum St. Louis (CAM) hosted The Art of Engagement, a panel discussion that brought artists Mel Chin and Mary Miss together in conversation with Hamilton Fish of The Public Concern Foundation to consider the ongoing relationship between culture, artistic intervention, and social values. Chin spoke particularly to… Read More >