This Saturday at STL Trash Talk, I'll be sharing my favorite spots in St. Louis to find trash. Though, calling it trash just doesn't seem right. So many of the materials that get tossed are still usable and beautiful. You can find pieces to plop right down in your living room or ones to rework before they fit in your home.
I've been scavenging alleys, curbsides, and dumpsters since I was a kid growing up in Texas. At Perennial now, I mostly encourage folks to look in the trash for functional goods for their homes. Yet, some of my favorite items from 20+ years of scavenging are the little pieces of history I've found. The traces of people past and present. Small family mementos. Sometimes, the TRUTH.
Today, I present to you: Jenny's Two Favorite Pieces of Trash.
1. ITEM: Gold filling. FOUND: University City, MO. YEAR RECOVERED: 2008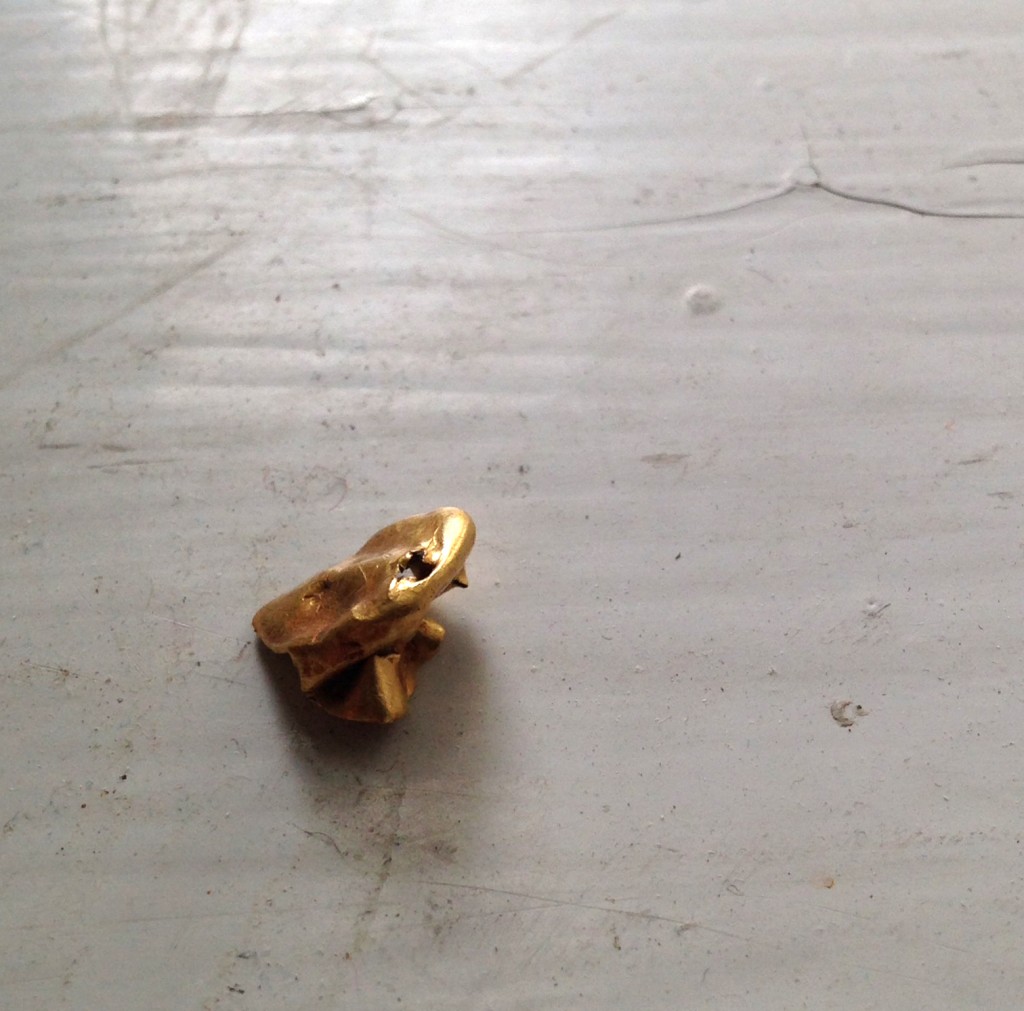 2. ITEM: Letter to Chuck from the recluse of South Ridge Drive. FOUND: Dallas, TX. YEAR RECOVERED: 2003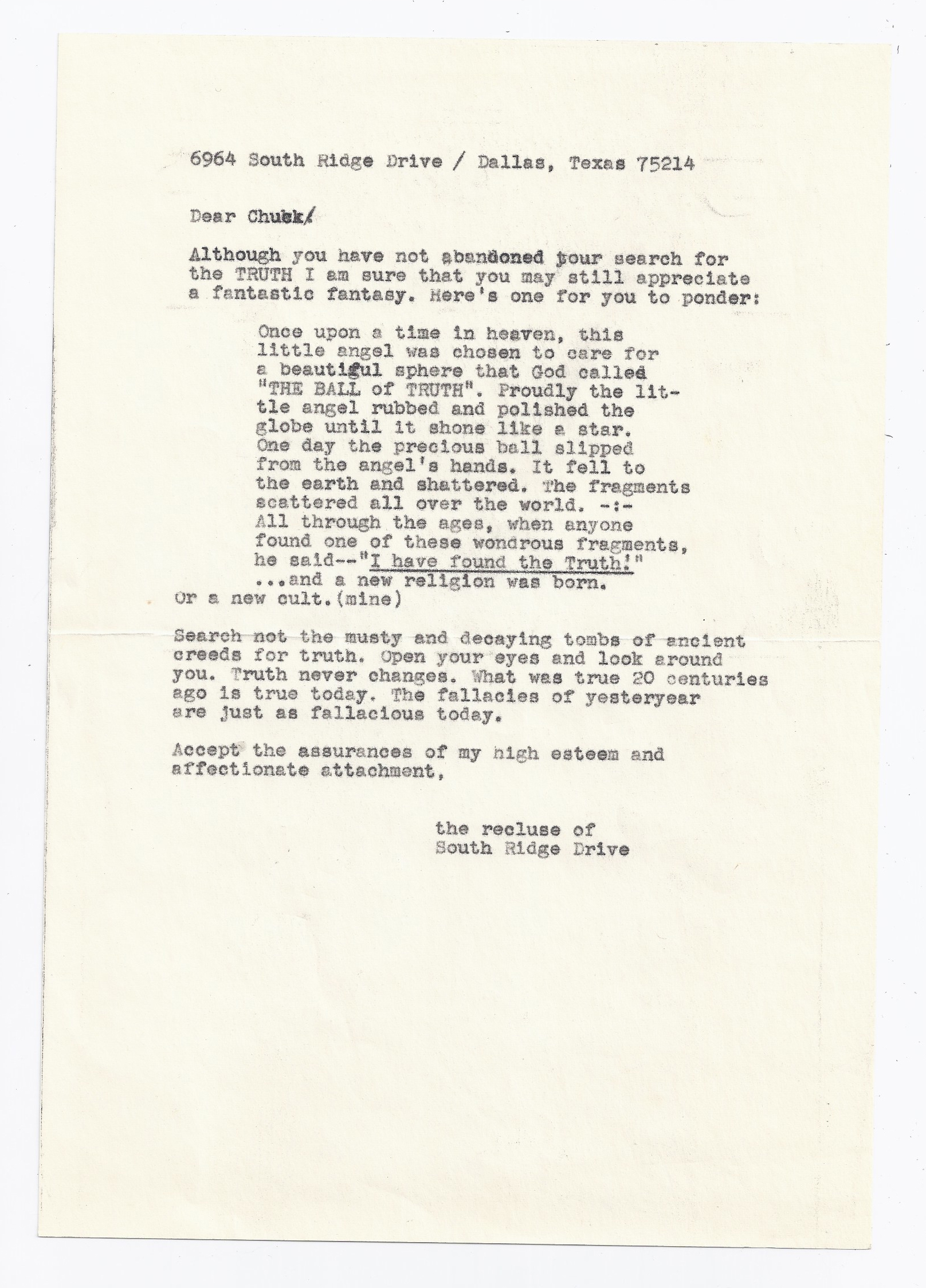 Hope you'll join me at Perennial this Saturday to share your trash stories and learn more about the landscape of waste in STL.