Milkweed Dispersal Balloons by Jenny Kendler debut at Pulitzer Foundation for the Arts and Tower Grove Farmers' Market
In response to the declining monarch butterfly population, resident artist Jenny Kendler debuted Milkweed Dispersal Balloons as part of the recent Marfa Dialogues / St. Louis series. The project, funded by the Robert Rauschenberg Foundation, and Pulitzer Foundation for the Arts, generated… Read More >
Artist Jenny Kendler and NRDC's upcoming project for MD/STL, Milkweed Dispersal Balloons raises awareness about monarch butterflies, and their recent population decline due to climate change and the decrease in milkweed, monarch caterpillars' only food source.
Milkweed Dispersal Balloons aims to provide an art experience for the viewer, while simultaneously creating an urban source of milkweed for future generations… Read More >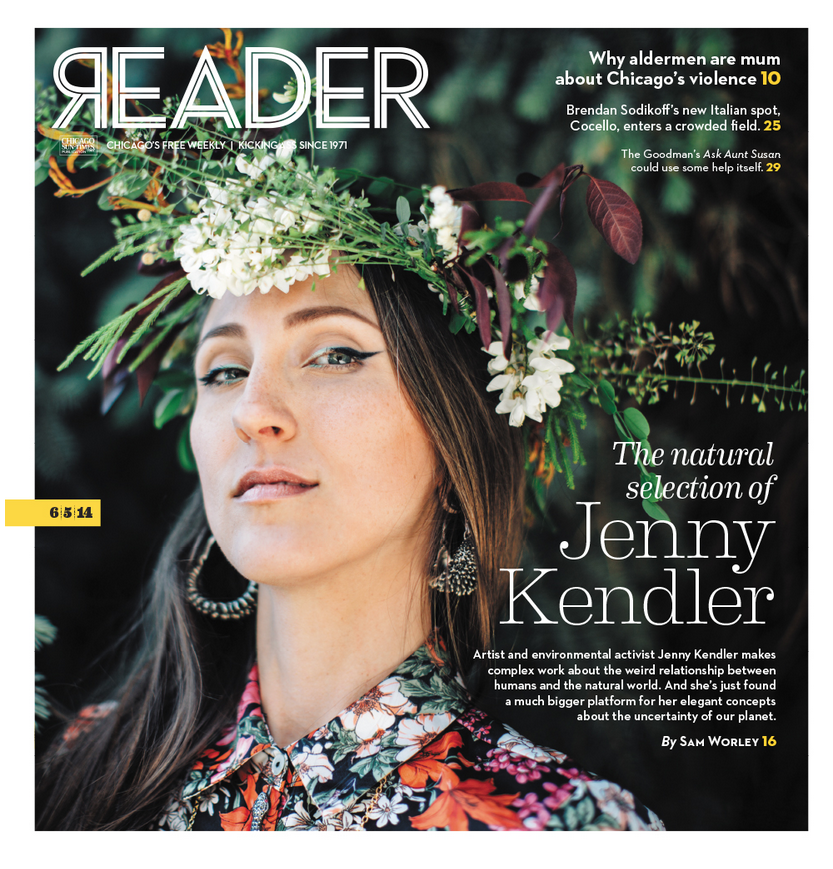 Natural Resources Defense Council and artist Jenny Kendler will bring "Milkweed Dispersal Balloons" to St. Louis for Marfa Dialogues. The project is a mobile food cart that will distribute milkweed seeds across the area, to strengthen the declining monarch butterfly population.
The Natural Selection of Jenny Kendler
Artist and environmental activist Jenny Kendler makes complex work about the weird relationship… Read More >