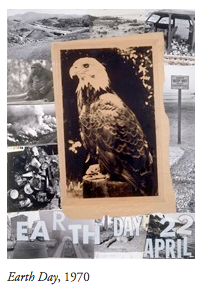 Click here to read the first installment of Julie Martin's essay looking at the roots of Robert Rauschenberg's social and environmental activism, and those ties with the ongoing Marfa Dialogues/New York program sponsored in part by the Rauschenberg Foundation.
HIGHWAY POSTERS
E.A.T. board member Theodore Kheel had long been an advocate for public transportation, and as… Read More >
An excerpt from "Bridging the Gap," by Alex Travers in Quest Magazine…
"Gap Ecology (Three Still Lives with Cherry Pickers and Palms)," Socrates Sculpture Park's current installation by artist David Brooks, is composed of three 60-foot boom lifts filled with plants….
The artist's extraordinary gesture was inspired by the light gaps—exposed areas formed by falling trees that allow new species… Read More >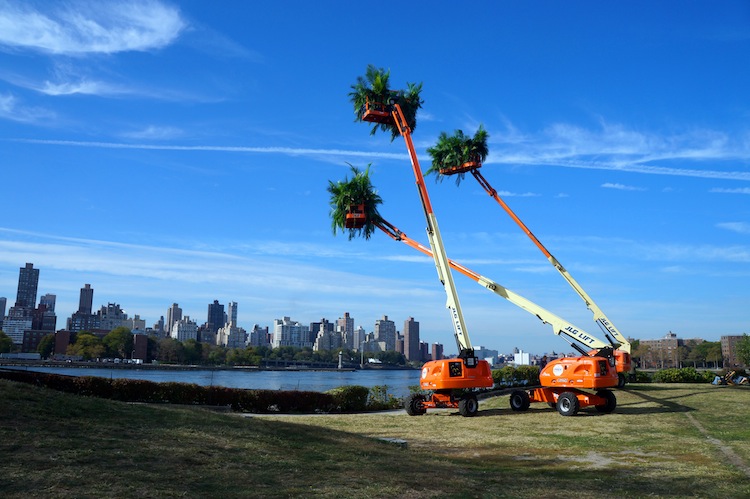 by David Brooks, an artist commissioned by Socrates Sculpture Park as part of Marfa Dialogues/NY
When considering a sculptural intervention to take place in NYC, that would act both as a symbolic gesture as well as a discursive device furthering a conversation around climate change, I naturally thought of the Amazon!
In the Amazonian forest, the onslaught of rainy season… Read More >